"Hooping is What Sparked Our Fitness Journey" to 270 lbs Lost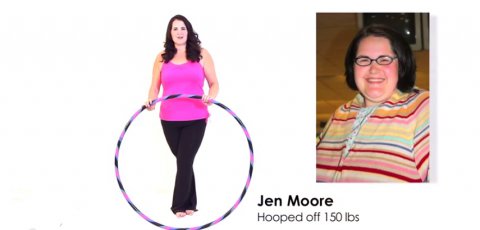 Loose weight
Ever wonder if Hooping is an effective workout? Aside from some helpful studies on the subject, conducted by, we have amazing real-life weight-loss and personal fitness success stories like that of Jen and Keith Moore, who, lost a combined 270 lbs by hula hooping. Their story will give you goosebumps...
Jen and Keith Moore has both struggled with their weight their entire lives, from childhood into married and family life. In the video below, Jen reveals that the turning point came when she bought her first Hoopnotica Hoop and DVD and "decided to set realistic goals."
By starting out with a commitment to hoop for 15 minutes a day for a month, Jen embarked on an adventure that would change her and her husband, Keith's lives forever...