MY HULA HOOP STORY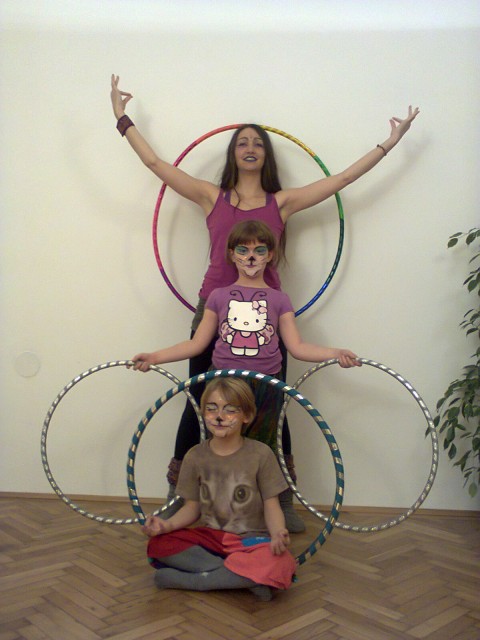 Build confidence
Hi, I´m Nina from Vienna and I love Hula Hoop Dance so so much. It´s unbelivable female energy and how it strenghtens my body just with fun :0). When you´re one with the hoop and get intouch with the flow– That´s amazing. I´m so in Love with this feeling that now I´m addicted to it :0) I started Hoopdance at a workshop with a performer in Vienna. It was nice and I learned a lot but after a while taking workshops I could not improve myself anymore and I wasn`t that good... So I was frustrated and stopped hooping.
After about 1 year I tried something. I visited a Teacher Training from Hoopnotica Europe because I thought, if they teach teachers  they can also teach me how to teach myself. And so Hoopnotica Europe did. After the Method 1 Teacher Training I was able to troubleshoot myself and others, too. The key was to get teached from somebody, who also incorporate the physics of the Hula Hoop, who teaches step by step and logical.
I`m getting better and better now. I´ve done the Teacher Training Hoop Dance Level 2 recently  with HoopGalaxy which merged with Hoopnotica Europe last year and I´m so happy about beeing part of  their proffessional team !!!!
Furthermore my 6 years old son is also hooping with me and he loves it to show his friends :0)
Happy Hooping,
Love,
Nina